Inner Man – Inner Woman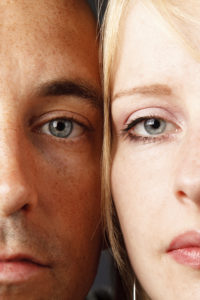 This workshop will be co-lead by Swami Veeraj from Germany
The Hidden Half
In this workshop, we will explore the relationship between our inner male and female qualities. Born from our mother's and father's genes we all carry female and male qualities in us. Many women/men are not consciously in touch with these different qualities and therefore often fight, deny or feel confused by this duality. A deep understanding of our inner male/inner female side helps us to balance and integrate our female and male energies. It is a great step towards freedom and inner strength if we can recognize the male and female duality as two complementary energies within.
The work with our inner male/inner female side will naturally mirror the relationship with the outer men/outer woman in our life. The outer man/outer woman is a reflection of our inner male/female qualities and the conflicts with the outer man/woman really mirror the conflict of male and female energies within.
Osho points at a new dimension of freedom in the relationship between men and women: not the woman fighting against the man, but women & men -together- breaking through the conditioning of the collective.
A 4 days process for women and men, full of discoveries and surprises.
The workshop is led in English with Czech translation.
____________________________________________________________________________
PRACTICAL INFORMATION
When
The seminar starts on Wednesday, June 12 at 14.00 h noon time. Please arrive latest by 12.30 h to complete your registration and to receive your accommodation details and have a lunch before the workshop starts. The estimated end of the seminar is  2 p.m. on Sunday, 16. June.
The food during the workshop will be vegetarian, including breakfast, lunch, afternoon snack, dinner, tea. The first meal will be lunch on Wednesday at 1.00 h and the last meal Sunday lunch at 2.00 h.
Accommodation
In double rooms with showers and toilets on the corridor. Price categories:
Old (main) building Skalka 22: 2 800 CZK

New building Skalka 22:2 950 CZK

Large meditation room: 2400 CZK
Seminar price
The price of the seminar  is 6000 CZK  early bird price (payment until 10. May 2019), after this date the price is 6400 CZK. This price does not include food and accommodation.
Cancellation conditions:
By signing up for this workshop, you agree to the following cancellation terms: Click here to read our cancellation conditions
Registration to the workshop
To register to the workshop pls. see our Czech website sugandho.cz with an online form. After  depositing an amount of CZK 2,000 to the account 2100848008/2010  Fio Banka in Czech Republic we will confirm your registration by e-mail. Your registration is binding only after we receive your deposit. Pls. include your name and surname in the reference field of your transfer.
If you need more information or have further questions,
please contact Lalitya on +420‭ 739 374 258
or send an e-mail to:
inner-alchemy@sugandho.cz or inner-alchemy@sugandho.org (Sugandho personal)
Find us on Facebook: OSHO Institute for Inner Alchemy and Meditation