Women's Gathering – The Joy of Being a Woman
Date / Time:
Nov 3, 2016 - Nov 5, 201618:00 - 17:00
Place
Essenefarm / IL
Category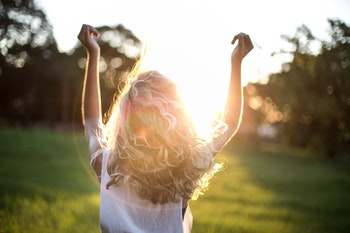 – The workshop will be held in English with Russian translation –
Many ancient cultures have known women's gatherings and ritualised ceremonies. For example: Jewish women gathered in the 'Red Tent' during their period, before marriage or before giving birth. In these gatherings older women or shamans/witches were teaching and initiating the younger generation of women.
Modern life has lost many of those rituals and  young women have to find their own way into becoming a woman and learning about their female qualities.
We want to dive into the qualities of feminine energy and give ourselves an opportunity to rediscover what these qualities mean to us and what we can learn from each other. Not to idealise female energy compared to male energy or prove female energy to be superior, but rather to nurture our female side and balance the male oriented lifestyle we are living in.
We will find and create our own rituals to acknowledge our womanhood and share with each other anything that might prevent us from enjoying or living our potential as women and other women's company.
What are those female qualities I am talking about? Here some key words:
Restfulness, relaxation, wildness, sensuousness, beauty, intuition, receptivity, wisdom, containment, acceptance …
Some of the words might resonate within you whilst some might sound like strange tones in a language unfamiliar to you. Together we will help one another to connect with each of these qualities.
Please bring to the workshop a set of clothes that makes you feel feminine and a bag of curiosity for a journey into your inner wisdom. If you have any musical instruments also bring them.
For more information and booking
please contact Veetnisha 00972-(0)776 8911 or Kranti 00972-52-667 5442 
E-mail: bubamara@gmail.com or inner-alchemy_il@sugandho.com
www.sugandho.com / fb: OSHO Institute for Inner-Alchemy and Meditation