From Fear to Love – Introduction to the 1st Chakra Alchemy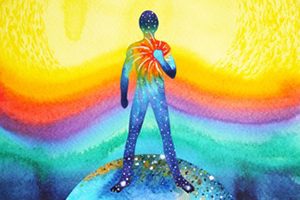 Opening to Aliveness  –  A 2 days Introductory Workshop to the 1. Chakra
Being born into this world is a deep transition process and this new beginning isn't all easy. Our physical body stores memories in the nervous system, the tissues, and muscles, etc. from the moment our body is developing inside our mother's womb. Imprints before developing our cognitive abilities are especially powerful.
Body imprints can make us feel connected and at ease with our bodies. For example, the touch of our parent's hands when holding us as babies, their loving voices, etc. Lack of touch, early separation or other difficult memories might cause rather a disconnection from our physical body. Lack of touch is actually a painful feeling for a baby, which the body compensates by dissociation or numbness. 
Both states have different influences on our life. When we feel connected to our physical body a sense of belonging can develop, we naturally develop strength and feel grounded. We learn to trust: whatever life brings us in terms of survival, we will be able to handle it. 
Disconnection from the physical body evokes rather opposite feelings. It is more likely that unexplainable insecurities in the physical body and in the material world manifest as irrational fears. Feelings of weakness and lack of energy might feel almost normal and unbeatable. Lack of trust turns the world into an unsafe and unwelcoming place.
Fear is something so invisible yet so powerful in it's ability to prevent relaxation and joy of life. What to do when fear arises? Escape, hide from danger, and wait for the fear to somehow disappear by itself? Or pushing beyond all limitations and making ourselves tough and seemingly strong? 
In a loving and caring atmosphere, this group gives an opportunity to come closer to our fears and learn through them, rather than getting rid of them. Every fear has a cause, discovering the causes of our fears is the aim of the workshop.
For more information contact us
via email: inner-alchemy_il@sugandho.org

via phone: +972 52-876 2738
Personal e-mail to Sugandho: inner-alchemy@sugandho.org

fb: School of Inner Alchemy & Meditation
---
Practical information
When:
19 – 20 May 2023
Pls. arrive latest by 9.15 am for registration and check-in.The workshop begins Friday, May 19 at 10 am and ends Saturday 20 May 2023 at 5 pm.
Where: 
Here and Now Center Gedera, Pines St. 44, 70700 Gedera / ISRAEL
We are a diverse group of people. People who work in various jobs, raise children, take part in a routine that is familiar to everyone. At some point in our lives we decided to go the way of developing self-awareness and self-care. In this way we try to bring awareness, direct our energy in and take full responsibility for our lives, while managing a similar routine of life.
For us, "walking the road" is an expression of vigilance, an expression of giving for the common good, an expression of an attempt to multiply well, an expression of help to others and the acceptance of the other.
We understand that this way is not over, we understand that walking the road is sometimes not easy and we know there is no purpose to reach. In our experience there is also the understanding that with learning, new degrees of freedom can be experienced and behaviour patterns that cause us suffering can be changed.
For learning about ourselves, we use diverse tools, workshops, meditations, personal processes and more. We help other people who have chosen to go this route. People with us "walk the road".
Founded in 2011.
Workshop schedule:
There are 2 voluntary meditations at the beginning and end of each workshop day:
07.00 am Morning Meditation & 17.30 pm Evening Meditation
From 10 am in the morning until 5 pm in the afternoon there will be 3-4 group sessions with different guided exercises related to the root chakra, dance and sharing.
On Friday evening there will be a voluntary evening session from 8 – 9.30 pm. The evening will be related to our root chakra. We will do some playful and relaxing exercises.
Prices
Workshop price: 800 ILS 
To reserve a place in the workshop a pre-payment of 300 ILS is necessary. The rest of the money can be paid when checking in on the morning of the workshop.
Here & Now Center offers accommodation to stay over night (optional) and delicious vegetarian food for 350 ILS throughout the whole workshop. Pls. click here for more information and booking your preferences.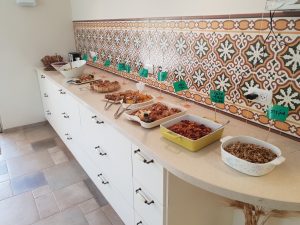 Registration:
1. Please, fill the workshop registration form.
2. Send a deposit of 300 ILS to the following bank account:
Charlotte Luzius, Bank Ben Leumi / Bank No: 31 / Branch No: 017 / Account No: 980285
or send a message to School of Inner Alchemy if you prefer a PayBox link: 052-876 2738.
4. Pls. include your name and surname in transfer details. We will confirm your registration by e-mail.
 5. By registering to the workshop you agree with our cancellation conditions
We are looking forward to seeing you in the workshop.