Emotional Intimacy – Opening Towards Trust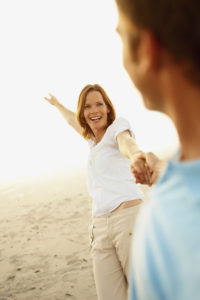 Intimacy is a basic human need. Intimacy connects us to feelings of early childhood when we were safe and nourished in our mother's or father's arms. Intimacy means comforting physical touch, an atmosphere of friendship surrounding us, and the sense of feeling accepted as we are. Intimacy is relaxation and has many more nourishing attributes. Intimacy is possible between me and others and intimacy it is also important to share with myself.
How is it possible then, knowing the value of intimacy, that we are so afraid of it? How is it possible that we are finding so many ways to avoid this basic experience?
Often intimacy is understood and experienced as physical/sexual intimacy and it is. Yet, a fulfilling, nourishing and lasting intimacy needs emotional intimacy as well. Feeling safe and accepted by the other, finding trust. How can we create emotional intimacy and make it grow? Or what are we doing to prevent ourselves from having it?
Allow this weekend of experiencing different aspects of intimacy to open some windows or doors within yourself which might have been closed for a long time. In a safe and respectful atmosphere there is a chance for trust to grow again.
For further information and booking please contact:
Advaya: 054-7440836
Email: inner-alchemy_il@sugandho.org
Find us on Facebook: OSHO Institute for Inner-Alchemy and Meditation