Melting in Love and Aloneness
Date / Time:
Apr 22, 2021 - Apr 24, 202115:00 - 14:00
Place
Will be updated
Category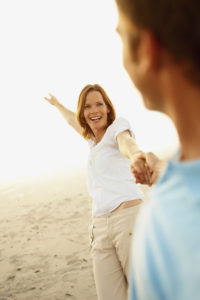 Relationship Dynamics for couples and singles
In our intimate relationships, there is a natural need for love and aloneness. At times we want to be intimate and melt with our beloved, share intimate moments, relax together, etc. And then there are moments when we need time and space with ourselves, reading a book, going for a walk in nature, meditate or visit friends. Both sides are equally important for an emotional balance within a relationship.
The natural rhythm of love and aloneness can get disturbed by undercurrents of fears and old traumas. We might cling to a partner out of fear of loneliness … We might lose ourselves in a relationship … We might live in constant fear of abandonment without really knowing why …. We might avoid intimacy and not allow close relationships, because we don't want to be rejected or hurt. We might always fall in love with the "wrong" partner who is not available for us … 
The group gives an opportunity to learn about our relationship patterns and our feelings as a partner or a single. Every feeling within us has a story. We want to share our feelings and our stories. 
It is a journey not only into our relationship patterns. Before understanding the way our feelings influence our relationships we need to allow ourselves to connect with the tremendous sensitivity and vulnerability we all have inside. It is risky and it is scary, we all have been hurt in the past and have learned to protect ourselves from being hurt again. In this workshop, we want to create a safe space in which we can take the risk to open again, meet again this sensitive and vulnerable part of ourselves. It is a chance for healing and understanding old wounds and finding the courage to overcome the limitations we have imposed on ourselves for the sake of safety. Protection was needed in the past because we were not only sensitive and vulnerable but also small and dependent. We no longer are helpless and weak though we might feel we are. Time for a reality check.
It is a suitable process whether you are in a relationship or single.
The workshop will be led in English, with a Hebrew translation if needed.
For further information and booking please contact:
Advaya: +972-54-7440836
Email: inner-alchemy_il@sugandho.org
Find us on Facebook: OSHO Institute for Inner-Alchemy and Meditation